R Kinghorn Tree Surgery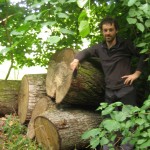 R Kinghorn Tree Surgery was founded in 2000 in Inverness in the Highlands of Scotland.
We offer a full range of professional services in all aspects of the tree care industry in Inverness and the Highlands and Islands area.
Get in touch with any queries for tree surgery, forestry work or other aboricultural services in and around Inverness and the Highlands.
We now carry out Stage 1 Habitat and Bat Surveys as well as a full range of professionally carried out Tree Surveys.